Search Engine Marketing Melbourne -SEM Melbourne
With our experience and expertise in SEM Melbourne – Search Engine Marketing in Melbourne, you can guarantee your return on investment. We will work closely with you from keyword research, optimising your landing page(s) to implementing your per per click campaign. It's important that we know and understand your goals before we start analysing your campaigns for maximum exposure, better conversion rate and lower pay per click costs.
Attract New Customers Instantly
With search engine marketing (SEM) in Melbourne, you can easily attract new customers using paid ads on search engines, social sites and more.
What's Pay Per Click Advertising?
Pay Per Click advertisement is also known as PPC is a very powerful search engine marketing tools available; it's transparent and cost efficient method of Internet marketing. Pay Per Click is a term for SEM utilising search engine platforms like Google and Bing to display adverts. It's powerful because it will help you to target the terms for your business and goals accurately. Pay Per Click advertisement is also used on social networks like Facebook and Linkedin.
When advertising with PPC, you are charged only when a user/customer clicks on your ads. The amount you'll will pay per click are determined by several factors like competitiveness for certain keyword, relevance and your maximum bid you are willing to pay. A click can be from as low as a couple of cents to hundreds of dollars.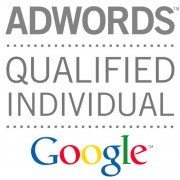 Nep Thach is your AdWords Certified Individual with years of experience as an account manager. Working along side Jim's Shade Sails, Jim's Cleaning Group and Jim's Car Detailing.
Local Business Exposure
Deliverables:
Google AdWords with 'click to get directions', 'call outs" and 'call extensions' based within a 10km radius of the store.
$490 plus $600 click spend per month